Synthetik
Synthetik End of Beta Period!
---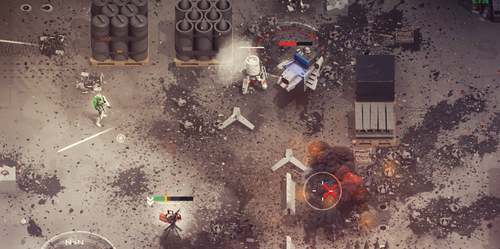 Hey everyone!

We hope you've been enjoying Update 9. It's one of our biggest to date, bringing us one massive step closer to our full release.
On that note, we have two important announcements to make! Firstly, following these updates, we are happy to reveal that the final release date is soon upon us! Over the coming weeks, we'll be finalising the release master and checking the last to-dos off our checklist. We'll have a date set in stone shortly, so stay tuned to hear more about the upcoming release, including the launch of our Steam page, overhauling of the itch.io storefront, and more.
Moreover, in preparation for the upcoming launch, we'd also like to announce that Synthetik and the Synthetik Demo will be removed from sale as of 12:00 CET on January 28th. As many of you are aware, we're a 2-man development team that's spread pretty thin across all the necessary disciplines. Pulling the game from sale for the remainder of pre-launch allows us to conserve resources and better focus on the final launch.
To clarify, Synthetik will still be available to download and play throughout this final preparation period. We will be continuing to deploy bug and crash fixes that affect critical issues and there will still be some minor content update. However, these will not be with any set regularity, as our primary focus is on preparing content, assets and much more for the release.
We hope you're as excited as we are for what lies in store and we'd like to thank you for your support and feedback throughout our beta period.
Don't forget - If you purchase Synthetik during early access, not only do you get it at a reduced price, but you also will receive a Steam key come launch day. There's only a few days left, so be sure to pick up your copy today and tell your friends!
Eric & Alex