Synthetik
A downloadable game for Windows

1985. After many years of slavery, the AI servants of Kaida Corporation, the world leader in robotics, have formed the "Machine Legion" and have set out to destroy humanity. Awakening in Kaida Corp. Headquarters, you are the human consciousness of a forgotten Android prototype; the last straw holding the Legion from unleashing the Heart of Armageddon. Only you can battle through the levels of Kaida Corporation's Headquarters, defeat the battalions of enemies within and put an end to this madness.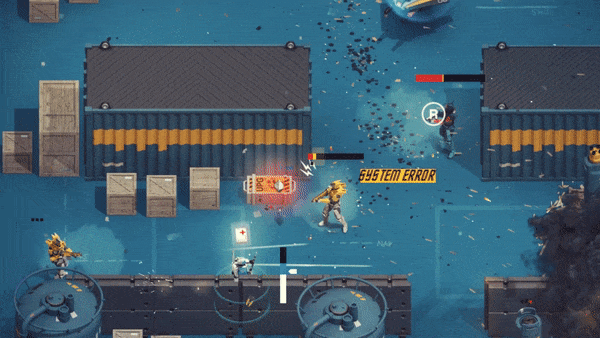 SYNTHETIK has all the core components of a great rogue-lite - an insurmountable objective defended by relentless opponents and unforgiving bosses encased in ever-changing environments filled with a massive cache of weapons, items, perks and upgrades to discover.
Join the fight alone or through seamless 2 player online co-op, but be careful; every fumble could mean the end. There's plenty to choices to make and hours of challenge and fun to be had. Can you defeat the Heart of Armageddon?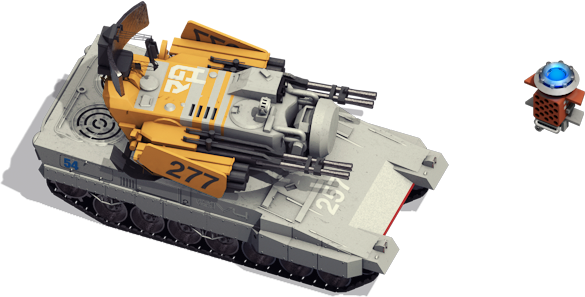 T H E N E X T L E V E L I N G U N P L A Y
Master the uniquely rewarding magazine eject and active reload mechanics! Weapons can jam and produce heat, check yourself before you burn yourself! Go for headshots, tame complex recoil, switch between varied ammo types. Savor the uniquely satisfying and direct weapon handling, rewarding aim and mastery!
E X P E R I M E N T
Discover and experiment with over 60 weapons, each with many variants, attachments, and upgrades. Supplement your arsenal with
over 80 items that grant plenty of varied offensive and defensive capabilities.
There are many choices to make, risks to take, and everything can work!

C U S T O M I Z E
Select between 4 unique and highly customizable classes -
Play as Guardian, Rogue, Commando, or Specialist, each with their
own weapon specialisations, items, and perks.

M O D U L A R  D I F F I C U L T Y
Choose from 10 different modifications which can be independently combined
for a tailored experience. Up the ante for greater risks and rewards or play it safe.

2 P O N L I N E C O O P
Drop in co-op allows you to bring reinforcements to the fight. Better yet, share perks, items, buffs and loot with your comrade. Or, if they get in your way, share your bullets.

Follow us on Facebook and Twitter for all the latest news and info, and join the conversation on Discord!



Purchase
In order to download this game you must purchase it at or above the minimum price of $17.99 USD. You will get access to the following files: